How can we better protect our youth?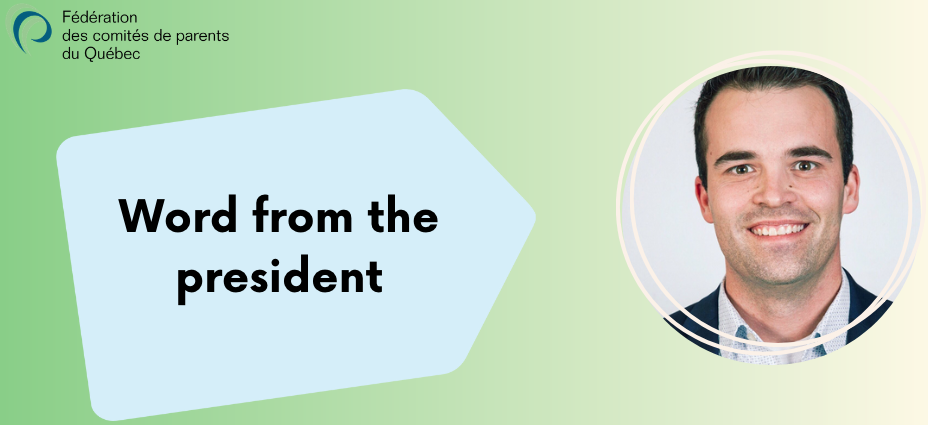 Kévin Roy, president
Dear friends,
Our children enjoyed a well-deserved break last week or are enjoying it this week: I hope you were able to enjoy it or will enjoy it a little with them! We are heading into the last period of the school year, where motivation can be more difficult. Education begins at home. As parents, we have a vital role in our children's success. Let's be role models by talking positively about school and its importance and by encouraging them to explore their interests, overcome challenges and ask for help when they need it.
This brings me to an issue that concerns me and that, in my opinion, is not sufficiently addressed by our decision-makers: the protection of our youth.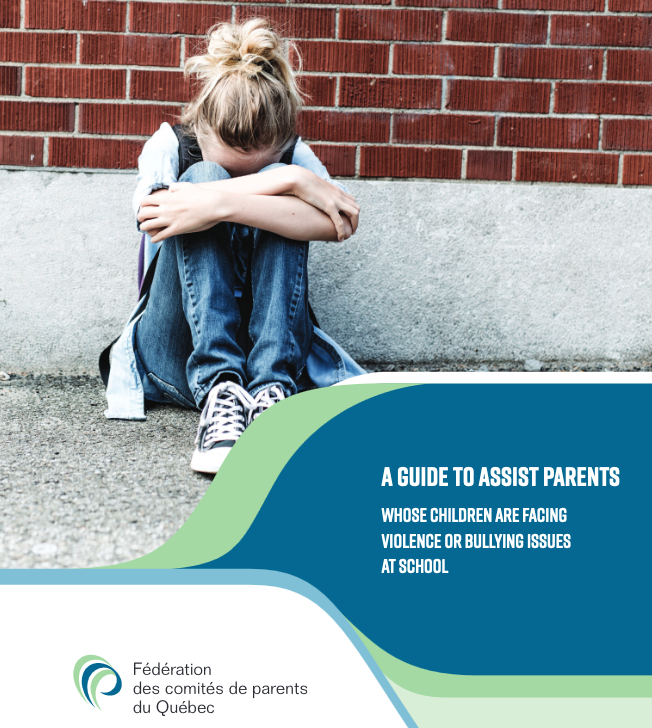 Second, we are very concerned about school bus interruptions and road hazards around schools. We have called for a government road safety strategy and for action to be taken to make school areas safer.
Last, the lack of educational services, mainly caused by the shortage of resources, deprives students everywhere of important or essential services for their success or well-being. At this point, it is impossible to align the real situation with our demand for a service for every need, for all students in Quebec. We will continue to work with our partners in the education network to find a way out of this crisis.
I would like to end on a positive note, by inviting you to explore and participate in our spring events. Webinars, discussion evenings, regional mobilization days, the Great National Event… the FCPQ is offering more activities in the coming weeks than ever before, 100% planned for parents. The year of mobilization continues!
Thank you for being there, involved with your children and the school community!
---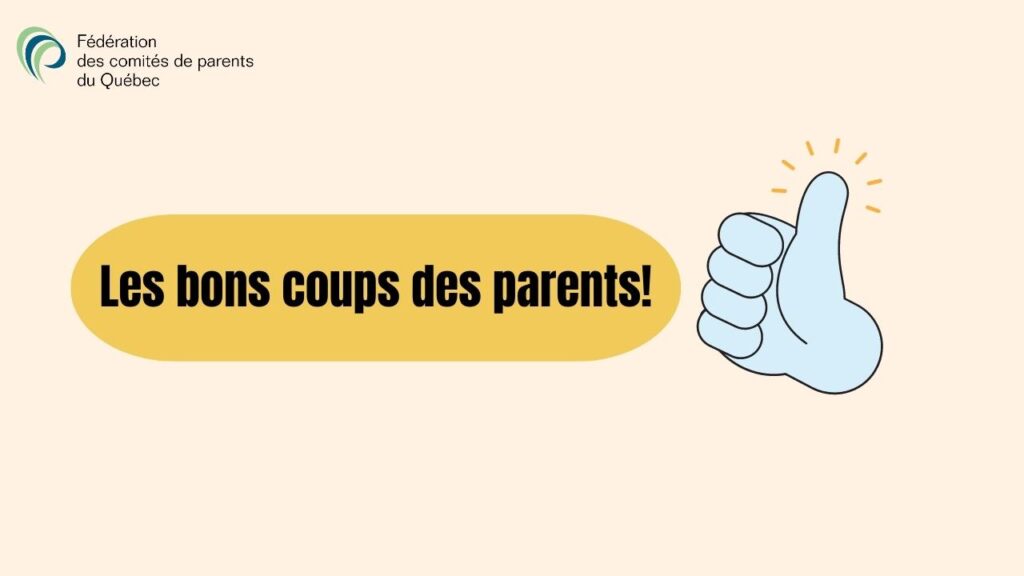 ---