Overview of Bill 23 in Education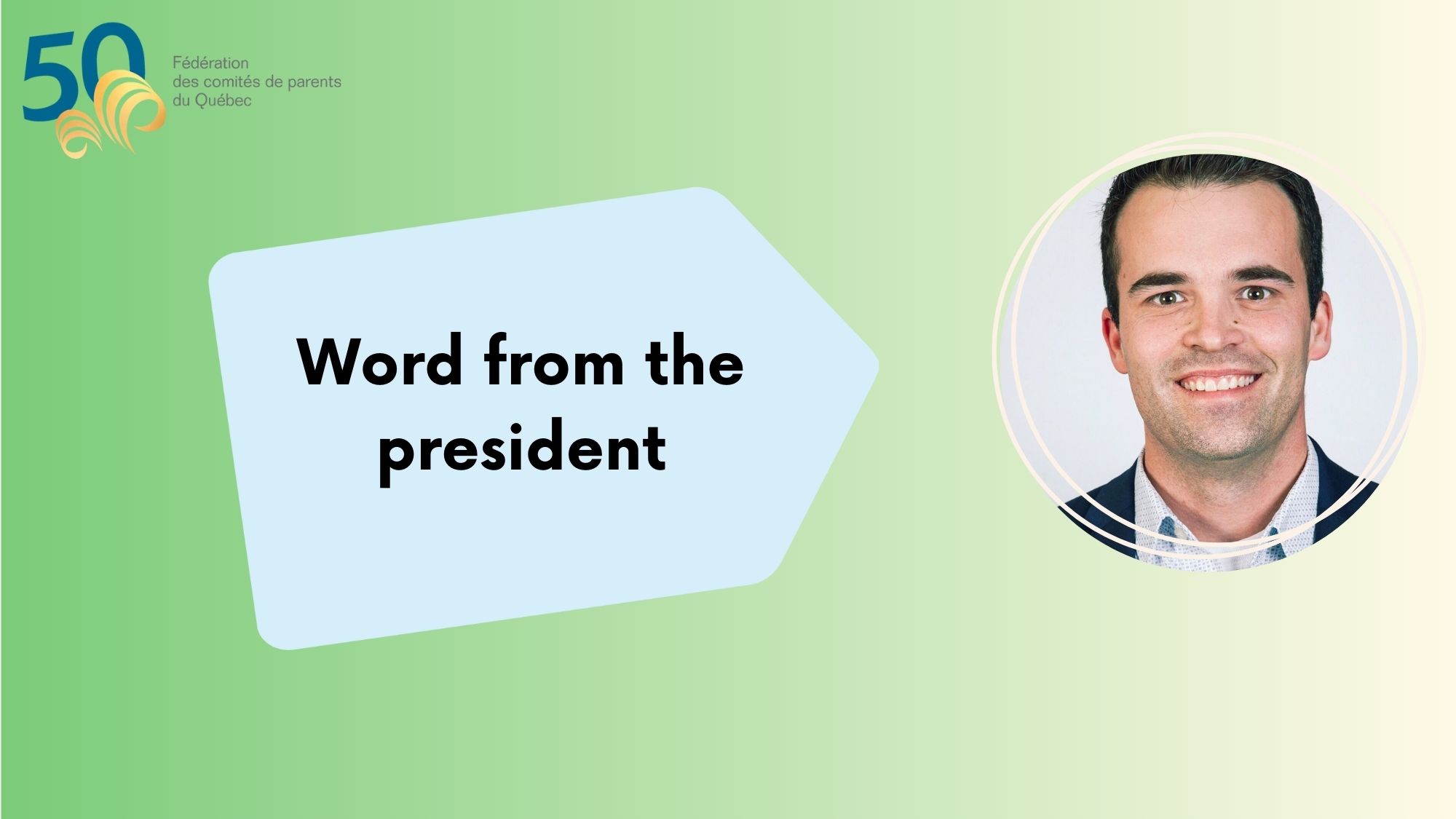 Kévin Roy, outgoing president
Dear friends,
I'd like to start by congratulating Mélanie Laviolette, who will take over as President of the FCPQ on August 1. Mélanie has been vice-president of the Federation for over two years, and has ten years of parental involvement under her belt. I've had the chance to work with her and to know her, and I have no doubt that she'll fit right in.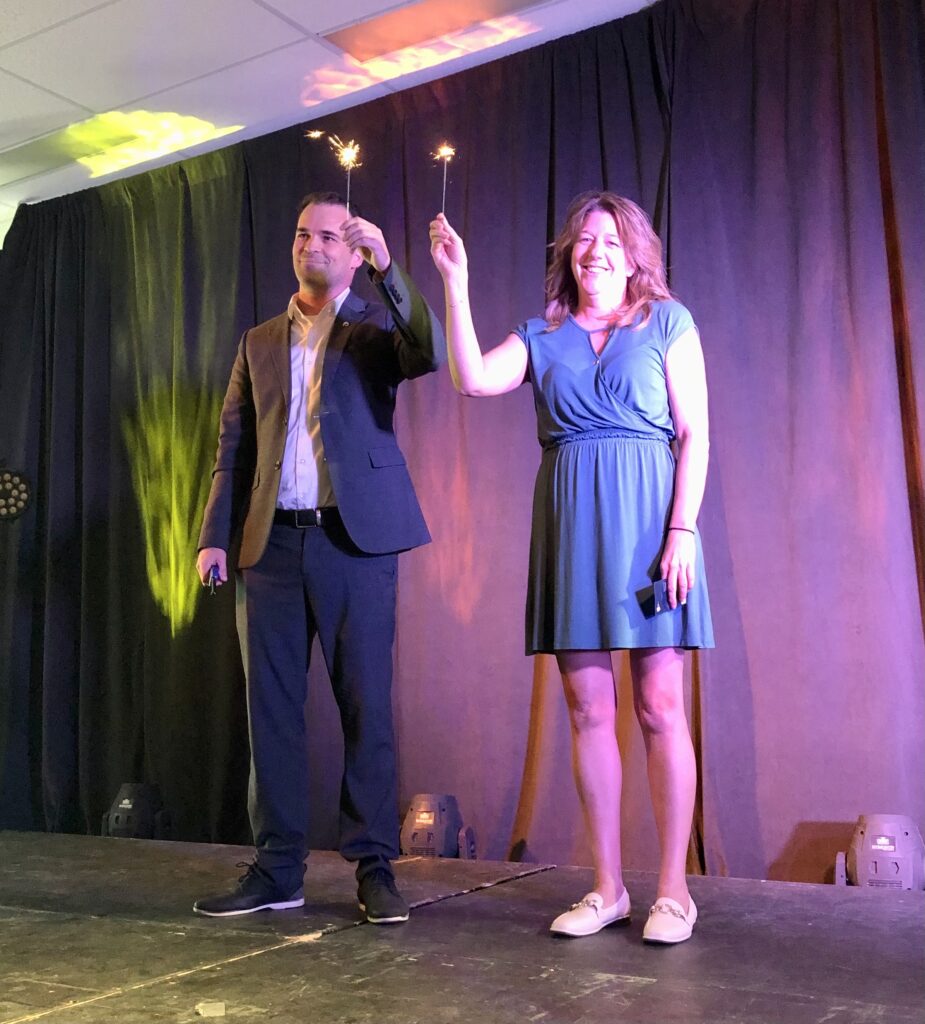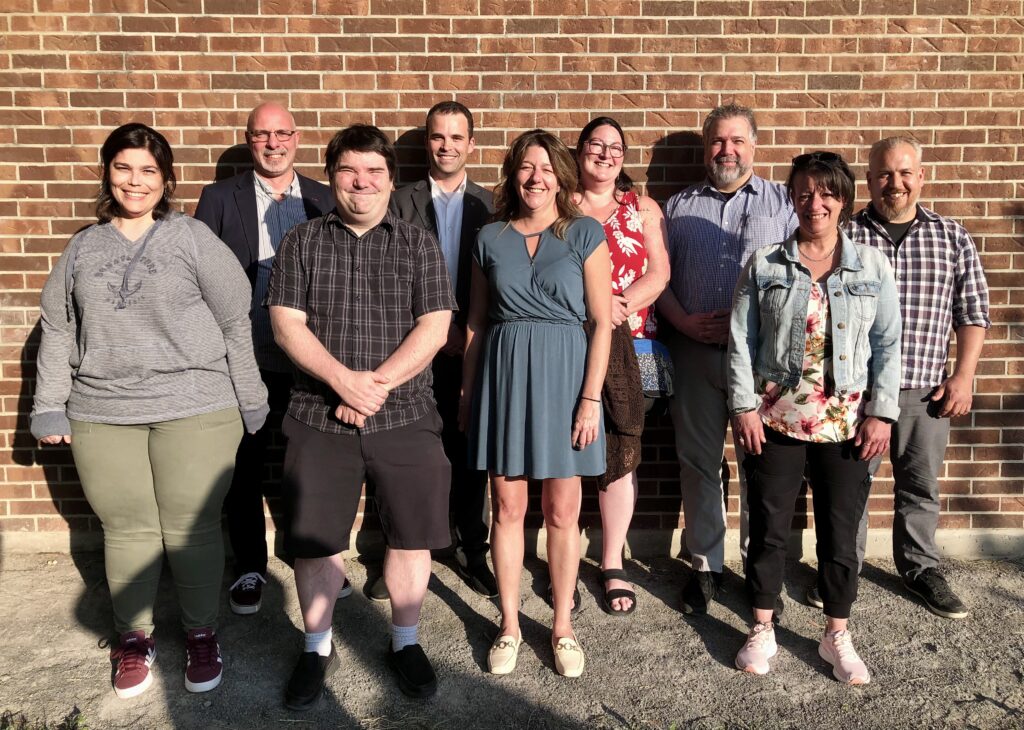 I'd also like to congratulate Fernanda Vieira Pasqualetto, Nicolas Brosseau, Antoine Prévost and Christian Slachetka on their election to the FCPQ's Executive Committee. Our Federation has a solid foundation and I know it will continue to make a difference and have a positive impact on the lives of students and parents.
As for me, I've decided not to seek another term as president of the FCPQ. It was not an easy decision to make. I'm proud of the work we've accomplished over the last few years, and I'm passing on the torch with confidence.
It's been a busy month at the Federation: last week, I was at the National Assembly to present the parents' perspective on Bill 23. When I wrote my message last month, this bill had not yet been tabled, so we had little time to study it, consult members and prepare our recommendations. The aim of our recommendations was to achieve greater recognition of the role of parents and more respect for the Education Act, in order to improve network operations and focus efforts on student success.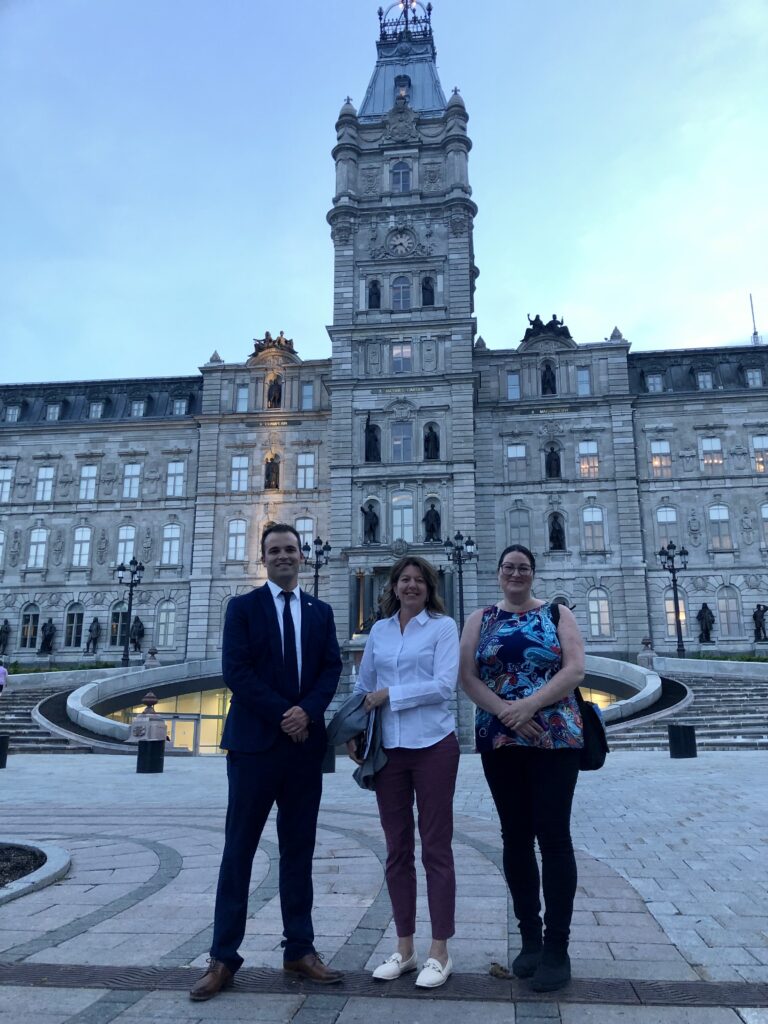 Kudos to Federation members for mobilizing to react to the bill.
I also took the opportunity to ask the Minister once again to study a framework law to counter sexual violence in the school environment. We also participated in an outing by the La Voix des Jeunes Compte group in May to support this request.
I'd like to end by mentioning the Federation's initiative to promote the engagement and involvement of parents: the National Parental Involvement in Education Week, which concluded this Saturday with the Grand rendez-vous national des parents.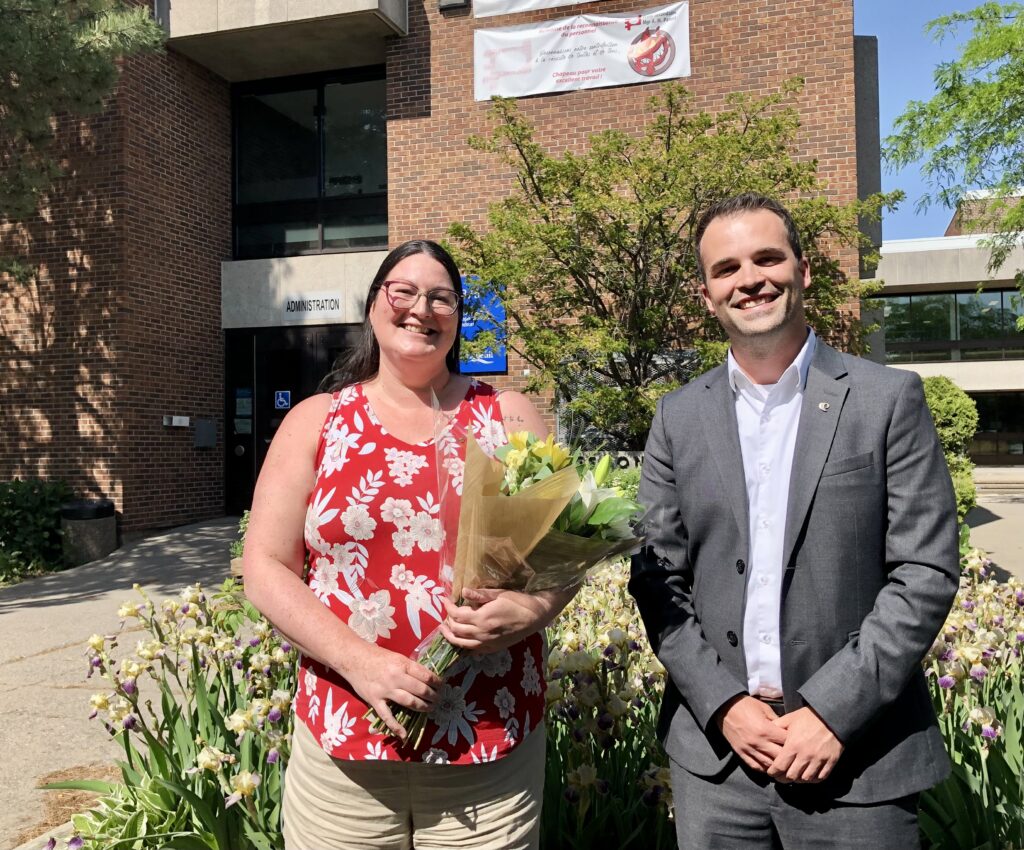 Congratulations to Annie Goudreau, winner of the Ordre de la Fédération for her remarkable commitment, and to all the winners in the three other categories, all the parents' committees and all the schools that took part. Inspiring achievements, rewarding activities and committed partners helped make this 2nd edition of the Week a success.
Thank you to all parents for the trust you have placed in me in my role as President of the FCPQ, and especially for all the volunteer hours you dedicate to the smooth running of the education network and to the success of our students. I'll be staying on until the end of July, but I'd like to wish you all a happy end to the school year and a great summer with your families!
Until next time!